Personal Training Portage Indiana
One of the biggest reasons that you want to come to a gym is that you will have someone who can personally instruct you in the personal development of your fitness and wellbeing.  You could work out on your own without a doubt and over time see the results you are looking for, but without personal training you are going to spend a far longer period of time doing so.
Our Personal Training team is the best around – come experience the Classic Body Works difference!
Our personal trainers are immensely well equipped to work with any of our clients and produce with you the fitness results that you are looking for.  Additionally, there are multiple benefits to using our gym and our personal trainers that you will not find anywhere else.  Whether you are a stay at home mom who wants to work out, or a young adult who wants to improve your personal conditioning, we have all levels of skill training at our gym for you.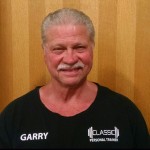 Garry: 219-730-4802